Image: extrapetite.com
I told you earlier that we put our condo up for sale (you can find it here). We wouldn't want to give up this place because we think it's great, but there's big plumbing work coming up, so we thought it would be easier to move out before the renovations start. However, we are having trouble finding a nice new apartment and we have even started thinking about the option of staying here for a few more years, regardless of the plumbing renovation.
I think one of the reasons I've been so eager to move is decorating! I haven't bothered to redecorate our home, as I've been thinking that we'll move out before the plumbing work starts, but now we've decided that we'll at least redo the bedroom. Our bedroom as it is now can be found here. We've lived in this apartment for five years, so I think it's time to change things up a little bit, besides, our needs and wishes have also changed in this time.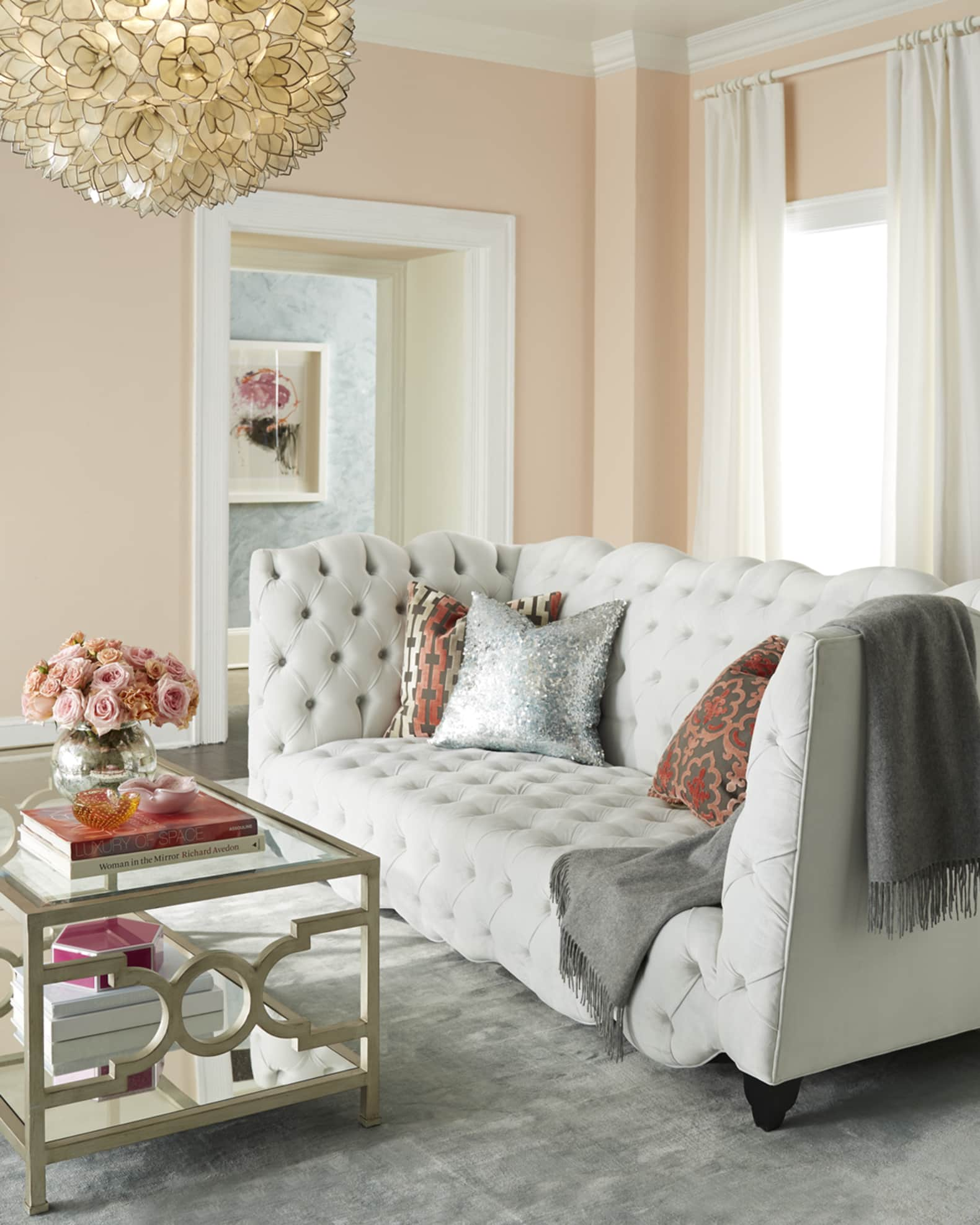 First of all, I would like a TV in the bedroom. When Jordan was little (even smaller than now), we had a Day in Bed a few times a month, where we barely got out of bedtime whole day. It was awesome! Eerikki and I watched movies on the laptop and Jordan ate and slept next to us. This also helped increase milk supply when Jordan and I were in close skin contact all day, which is where the idea started. I also dream of weekend mornings with the whole family in bed watching cartoons, or when we are sick we could all be in one big bed, the whole family. However, the laptop in bed system is a bit difficult, especially now that Jordan is bigger and moves all the time and needs toys in bed for entertainment.
I love colors, but the challenge with colors is that you get bored with them the more you have of them. Maybe that's why the baby's room became so neutral in color and I would love to make the bedroom more neutral as well. Right now I'm planning to make it white/gold/powder color, but we'll see if the plan changes along the way. I was searching for pictures for this post of the kind of style I'm looking for and I notice now that most of the pics I chose are white/grey/pink... so we'll have to see which color combo we choose after all.